Bookshelves: the Ideal, the DIY, and the Real Life
Emmaline Cotter
June 5, 2017
We're obviously all about books here at Chin Music, so naturally we're also all about bookshelves. What better way to celebrate your book collection than to house them in a beautiful bookshelf? We all have grand dreams of having the coolest bookshelves for our books, so we scoured the net for some of the greatest bookshelves to make your inner bibliophile have heart eyes:
The Double J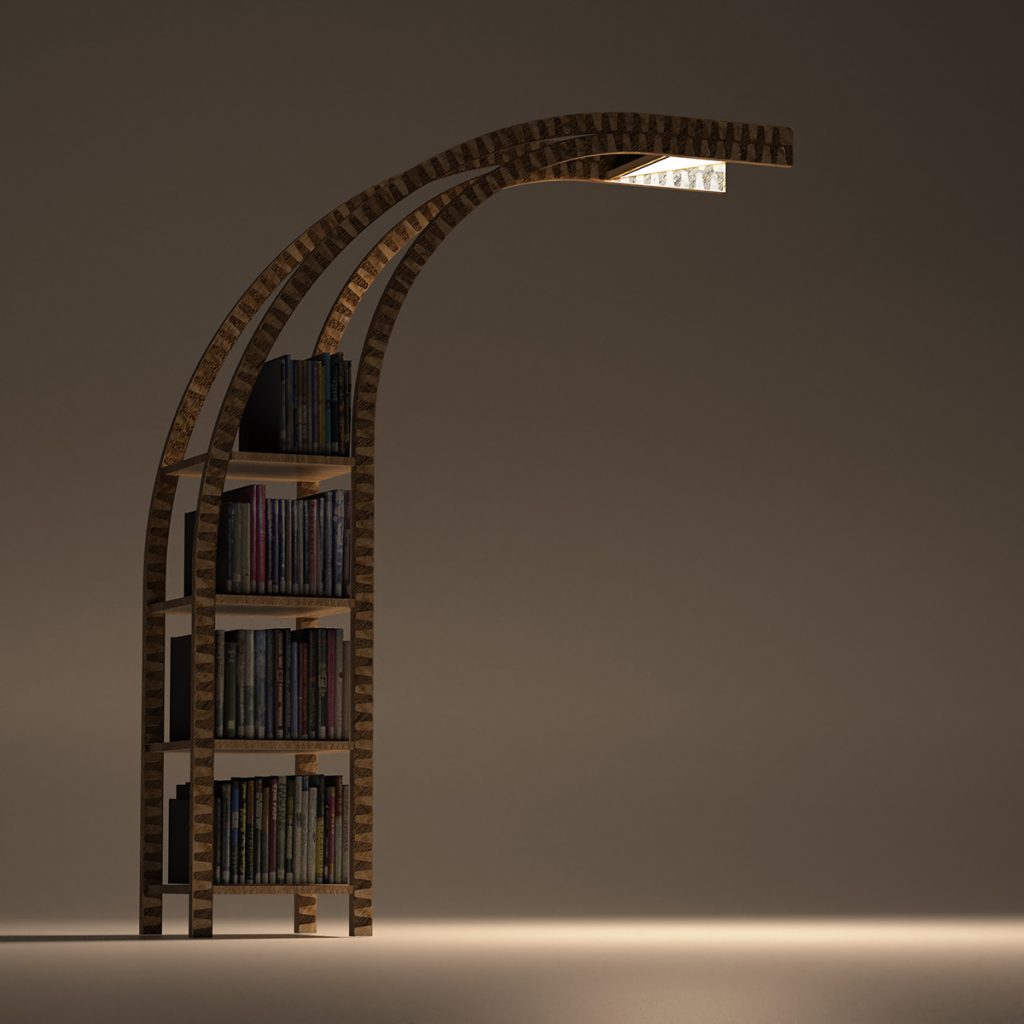 image source: amitrani.com
Lamp and bookshelf that uses physics to function? Yes.
The Air Conditioner
image source: behance.net
Because the smell of books is honestly the only air freshener you would ever want.
The Book Art
image source: uk.pintrest.com
Your books are the artwork, right? So they deserve a frame.
The Piano
image source: pintrest.com
When music nerds and book nerds collide.
Not all of us have the cash to have these beautiful shelves in our homes, so we have budget-friendly alternatives for some fabulous DIY bookshelves:
The Cinder Block
image source: pintrest.com
Got a couple pieces of plywood? Some random cinder blocks wasting away in your backyard? Or, it's easy enough to find these items at the dump and voila! Bookshelf.
The Ladder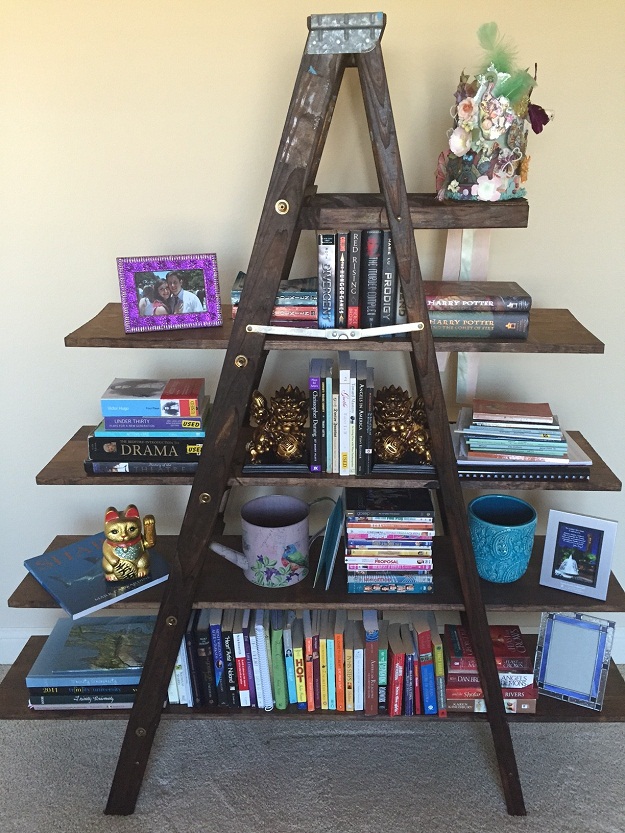 image source: guidepatterns.com
Instead of just piling your books on the floor, grab a small ladder (paint it if you're feeling bold) and stack them on the steps! Or put a piece of wood across the steps to make shelves. The result is effortlessly chic.
The Wine Crate
image source: room-decorating-ideas.net
Wine crates are kind of random to have, but if you're like me and have a couple laying around, stacking them up or putting them side-by-side makes some sweet shelves. You may also be able to get some wine shops to part with them if you ask nicely!
The Binder Clip
image source: handmadecharlotte.com
Probably the easiest… just find some old boxes and put them together using binder clips (I'll bet even cardboard boxes would work).
Everyone's got their own way of housing their books, in fancy bookcases or DIY versions. The way they're arranged is what makes your bookshelf unique, so you should be proud of your shelfie! A shelfie is just a picture of your personal bookshelf, with crammed-in corners, plants, books you've never read, trinkets, rainbow ordering, and all. We took our own shelfies, and hopefully we inspire you to take your own!
Cali's color-coordinated bookcase
Emmaline's plant-friendly bookshelf
Bruce's well-stocked bookshelves
Mallory's menagerie-like shelves